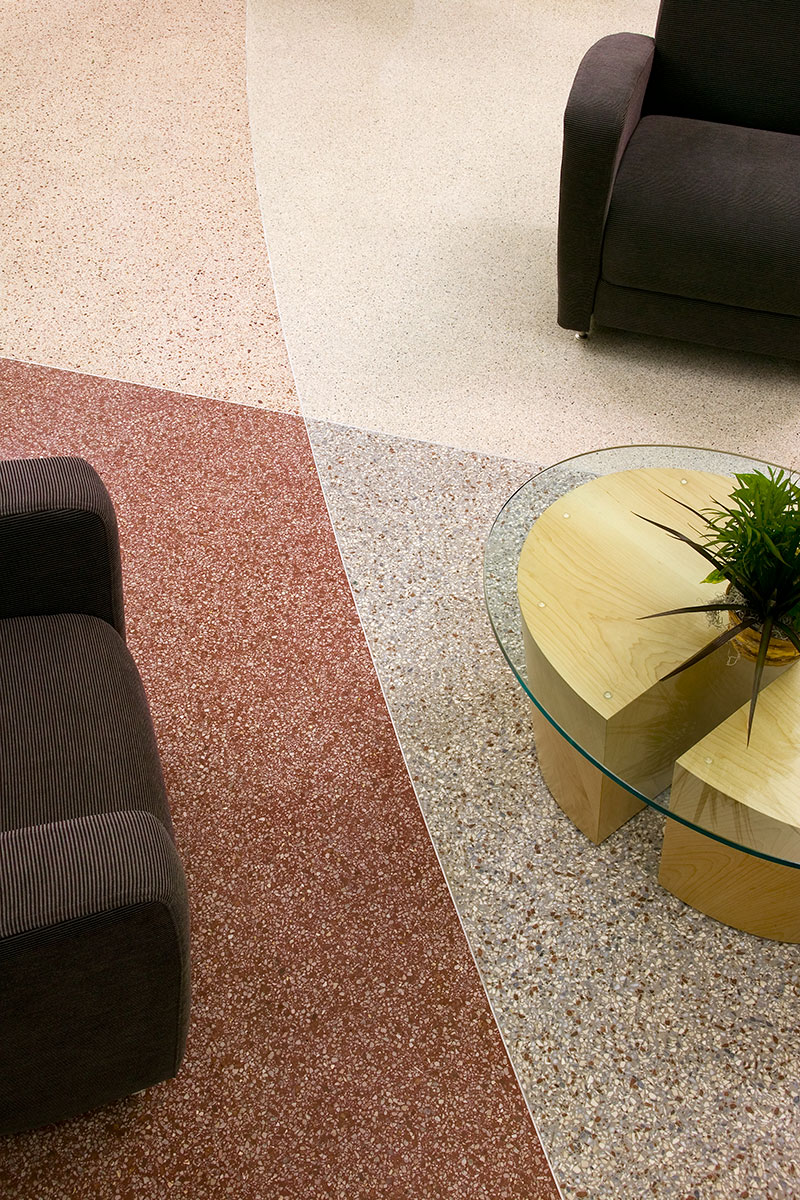 Unlimited Custom Options
Wisconsin Terrazzo prides itself on providing customers the most current custom options for flooring. From stadiums and schools to medical facilities, we can create the logo or look that best reflects your business. We believe that terrazzo is truly a work of art, so we work closely with our customers to choose the best colors, designs, and finishes from our vast selections.
Durability & Longevity
No other flooring option provides the same durability and longevity as terrazzo. Because terrazzo does not support microbial growth, it promotes a mold-free environment, unlike carpet or tile grout. Gone are the expensive days of replacing or cleaning mold-ridden flooring. Easily maintained with a neutral pH cleanser, terrazzo has a long lifespan and can hold up in high traffic areas without issue. Originally created from leftover marble chips in impressive Italian architecture, terrazzo flooring has been used for over 500 years, standing the test of time with outstanding results. Not only will terrazzo meet your long-term needs, it can also earn your business valuable LEED points because of its green attributes.